Managing stress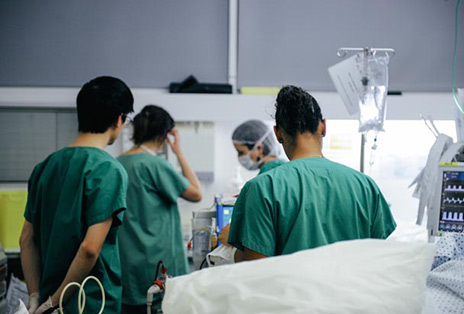 The care team will take care of your loved one and will contact you if there is a need or if there are any changes in his or her condition. Your presence at his bedside is beneficial, but it is when he wakes up and comes out of intensive care that he will need you the most. Know how to protect yourself. Resuscitation can be a marathon and it is important to take it easy so you don't break down.
Don't hesitate to discuss the subject with the care team and to tell them about any concerns you may have when you leave your loved one's room. This can help you feel secure enough to take the time to take care of yourself.
If you don't feel like eating, or if you have trouble sleeping, it' s important to get help. Perhaps you have relatives around you who can help you with the shopping or cooking? Try to find someone to talk to about what you're going through, don't be alone in the situation. It can be a friend, a family member or a health professional: a doctor or psychologist.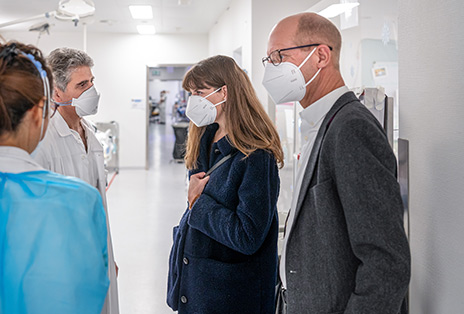 If you are the referral person...
If the patient has a large group of family and friends, they are likely to be very concerned about the situation and will want to hear from them. While their presence can be a source of invaluable support, it may also be tiring for you to respond to each one individually. It may be helpful to organize a chain of information or to take turns passing on the news so that it is not all on you. Also allow yourself to step back and pass the baton when you feel the need to do so. Sometimes it's important to think about something else and take a break from resuscitation. The logbook, even if it is not its primary role, can also be used to relay this information. Learn more about the logbook.
Accompanying children whose loved one is in intensive care
If the children feel the need, and if the department allows it, you can bring them along on a visit to the patient. This visit will allow them to better understand the situation, to evacuate certain imaginary anxieties, and also to prepare themselves for the post-resuscitation period, whatever the outcome: preparing for a death is an important step in order to mourn in good conditions, but understanding the seriousness of the situation will also allow them to prepare for a long rehabilitation, great fatigue or after-effects in their loved one and thus soften the transition.
It is important that you discuss this first with the health care team and that precautions are taken to allow the child to prepare for what he or she is going to see in order to limit the shock and make it a really helpful stage.
The psychologists on the intensive care units are a valuable resource for supervising these visits and helping the children to express their feelings.
During their parent's stay in intensive care
Here are some tips to help children deal with this difficult time:
– Explain the situation to the child in words he/she can understand, be honest while being reassuring
– Try to maintain daily routines as much as possible;
– Notify school and after-school organizations that a loved one is in recovery;
– It may be important for the child to have an adult outside the family unit to talk to, so that he or she can express him or herself without feeling that he or she is adding stress or sadness to the parents;
– Providing a space for the child to express himself or herself so that he or she can verbalize or draw what he or she understands about the situation and how he or she feels will give you the opportunity to adjust things;
– As with adults, support from a trained professional (e.g. psychologist) may be useful if the situation is difficult for the child to manage